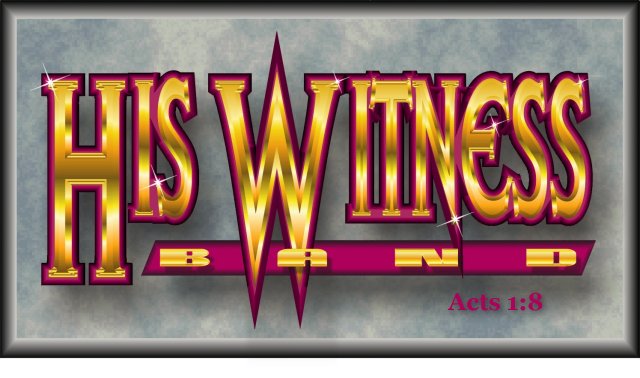 Greetings in the name of our Lord!! Welcome to the His Witness website!!
My name is Jeff Becker. I'm the founder of the His Witness Band. For many years the His Witness Band was a music ministry that impacted many lives. We operated with a 501-C Non-Profit status as "His Witness Ministries" up until the time that we all went our separate ways.
At this time, I'm currently seeking Gods direction for how He wants me to impact the world, near and abroad, with music and the ministry of His great and glorious Word.
One thing is for certain, these are the last of the last days. It does not take revelation knowledge to figure this out!! Just look around and the signs of our Lord's soon return are everywhere!! If you do not have a personal relationship with Jesus Christ, the Son of God, then repent (ask forgiveness) of your sins, and ask Jesus to come into your heart, and take control of your life NOW!! If you do already have a personal relationship with Jesus, then dig deeper than you ever have before into His word, and your prayer life. Remember, you are His Witness, according to Acts 1:8, and you are the only chance that many of your friends and family will ever have, to learn about and to meet Jesus, as you share His unending love for each of them!!
Your Brother in Christ,



Jeffrey Becker
Jeff@HisWitness.com